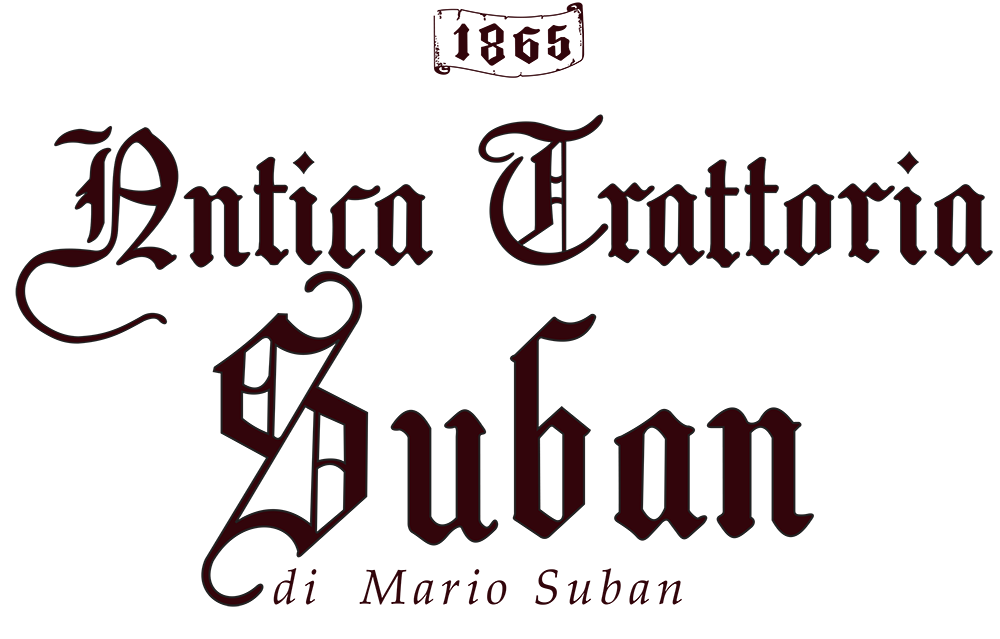 150th Anniversary
1865 - 2015
Our wines
A great variety of wines and liquors, in particular local, regional and Slovenian wines. It is possibile to buy our wines with their technical characteristics and recommendations for food pairing and serving. It is possible to create gift boxes.
About us
In 1865 Giovanni Suban tried his luck playing the Austrian lottery and hit the jackpot with his five-number combination. He used the money to lay the foundation stone for his restaurant, the "Antica Trattoria Suban". Four generations put all their efforts into carrying on the culinary tradition of Trieste, characterized by its unique mix of different people, religions and cultures.
The trattoria is in the San Giovanni district, once a key area for trade between Trieste and the Karst plateau. Francesco, Giovanni's son, followed in the footsteps of his father and was successful in making the trattoria a renowned place among the locals. Between the two world wars Vladimiro, Giovanni's grandson, and his wife, a cook of the finest Viennese culinary tradition, expanded and refurbished the premises.
The success story goes on with Mario Suban in the 1950s, even beyond national borders. The national press, as well as the specialist press, started paying special attention to this historical restaurant. The numerous international cuisine prizes confirm once again the positive reviews that have been made by the press and the guests.
At present Mario Suban works with his two daughters Giovanna and Federica, in charge of the service and of the kitchen.
Antica Trattoria Suban
via E. Comici 2 - 34128 - Trieste
tel. +39 040 54368